Details for the next big Windows update are all here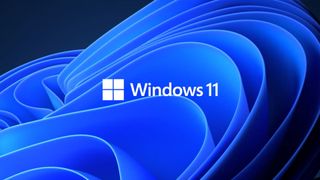 (Image credit: Microsoft)
Windows 11 is finally official, with a new look and much more after being unveiled at Microsoft's big event on June 24.
Showcasing the Fluent design language and more, the new upgrade can also be tried out on the Insider channels, ready to download and use on machines that meet the minimum requirements.
There is also a huge redesign of the Microsoft Store, allowing Android apps from the Amazon App Store to be used, so you can download TikTok and other apps if you wish.
Plenty of discoveries are still being made with the updated Insider build and from what Microsoft are confirming with other vendors and users, but we're making sure that we're updating this page with everything that's been confirmed so far.
In the new insider build, it brings back the search bar to the start menu, alongside better multi-monitor support for the taskbar, alongside many fixes.
There's still some confusion as to the system requirements of what Windows 11 needs for your PC, mainly due to a component called TPM, but it looks as though Microsoft are looking into this.
While we wait for more confirmation from the company, here's everything we know about the release date, the new features, and more for Windows 11.
Cut to the chase
What is it? Windows 11 is the successor to Windows 10
When is it out? Likely late October
How much does it cost? Free
Windows 11 release date
It looks as though Microsoft is hinting at a release for Windows 11 in October. Countless screenshots have the date of October 20, alongside messages that state how many are looking forward to "turning it up to 11 in October!"
Intel also recently made reference to Windows 11 being the 'October 2021' update, which again makes October the most likely date for the launch.
However, this may be the date that new laptops and PCs are sold with Windows 11 pre-installed. For people running Windows 10 and want to upgrade, you may have to wait until 2022.
As you can see in the Tweet above, the Windows 11 rollout looks set to begin next year.
There is also going to be a yearly update of the new operating system, similar to Apple's efforts with macOS.
While Microsoft released a tool that allowed you to see if your desktop PC or laptop will be able to run Windows 11, it was confirmed to be buggy, giving erroneous results for machines that would have no problem in running the update.
However, another tool has been released which gives you much clearer detail for how eligible for PC is.
How to download Windows 11
Microsoft have updated the test build, named 22000.65 (KB5004745) for Windows Insiders on the developer or beta channel, we have a handy guide all about how to download Windows 11.
Before you do though, the best point of call would be to make sure that your PC is enrolled for Microsoft's Insider Program first, as long as it meets the requirements.
But do be aware, we advise to only run it on a PC that's not your main machine, as there are plenty of small issues for now.
In the meantime, vendors such as Lenovo have released some guidance to other users who have machines running Windows 7 and above, that it may be a free upgrade, but with a caveat.
There's even an option to downgrade to Windows 10 if you are experiencing issues with Windows 11. This is available in the current Insider builds, but you can only do it within 10 days of upgrading your machine, otherwise a clean install has to be done in order to go to Windows 10.Advertisement
Minimum Specifications
There's been a lot of discussion as to which devices are eligible for Windows 11. Regardless of the TPM requirement, others are simply wondering if they need to look to upgrade their PC or laptop soon.
For now, Microsoft have published the requirements for the update, but they are subject to change as we near release and the company take feedback on board.
Processor: 1 gigahertz (GHz) or faster with at least two cores on a compatible 64-bit processor or SoC
RAM: 4GB
Storage: 64GB
System Firmware: UEFI, Secure Boot capable
TPM: Trusted Platform Module 2.0
Graphics Card: DirectX 12 or later with WDDM 2.0 driver
Display: 720p, 8-bit per color channel, at least 9-inch diagonal
Internet Connection and Microsoft Account: Windows 11 Home requires an active internet connection and a Microsoft Account to complete initial, first-use setup of the operating system, or when switching a device out of Windows 11 Home in S-mode.
How much is Windows 11?
Windows 11 will be a free update for existing Windows users – you'll need to be online to download, install and activate Home versions, and you'll need to have a Microsoft account when installing it on or upgrading your PC or tablet.
So far Microsoft have released the hardware requirements for Windows 11, but there's confusion over TPM (Trusted Platform Module) and whether the company are pushing hard over the minimum threshold for which devices are eligible to be updated to the new version.
While we've got a handy explainer for you that goes into TPM, hardware vendors can still offer new machines with Windows 11 that won't need this requirement, albeit with good reason to.Advertisement
Windows 11 features
There are improvements across the board in Windows 11, with Microsoft promising that updates will be 40% smaller, and touting Windows 11 as "the most secure release yet".
The taskbar is optimized for touch as well as mouse peripherals, and is now renamed the dock.

New multitasking features are also on offer thanks to a feature called Snap Layouts, which enables you to arrange multiple windows across the screen, not just side by side, but in columns, sections and more.
There's now a much-improved health check app found in Settings, where Windows 11 will recommend you to turn down the brightness for example, change the power saving mode of the battery and much more.
Another feature is Snap Groups, where you can go back to previously snapped windows from the dock, so for example you can go to your email app, Edge browser windows or anything else without having to snap them back to the previous view again.
There's also improved multi-monitor support, so when you reconnect an external monitor, Windows 11 remembers the previous positions of the windows that were on that monitor.
There's even an estimated installation time for Windows Update, so you can see whether you need to hold off from updating your PC until later in the day.
Teams is also integrated to the dock, so you can easily join in with meetings and family calls. This looks like the first inkling of Skype disappearing from Windows, especially with the Skype sounds being heard in the demo when a call was incoming.Advertisement
The Microsoft Store is finally seeing a redesign, with better-curated content, and a better options for managing your purchased shows, such as mirroring them to your television. Apps such as Disney+, Adobe Creative Cloud, Pinterest and more are already in this redesigned store for Windows 11, ready to go.
WPA, EWP and Win32 apps are now all in the Microsoft Store, ready to go. If a developer has a commerce engine, they can keep 100% of the revenue brought from the Microsoft Store.
Android apps are also ready for Windows 11, discoverable from the Microsoft Store, via the Amazon App Store, so you can download TikTok and more, ready to use on your PC or tablet.
We suspect that the reason why Amazon are allowing their version of the store instead of Google, may be to do with the .APK filename being replaced from August.
The new store opens up possibilities for other applications to arrive in Windows 11, even Apple's iMessage, which could follow iTunes and Safari.
A new look for 11
One of the biggest changes users will notice is that the Start menu has been moved to the center of the screen – and it's now "cloud powered", so it dynamically changes depending on the time of day, and the content you're working with.
Light Mode and Dark Mode are official, with rounded corners and a unified design across the operating system, with colorful wallpapers to choose from as well.
There are also some windows that look Aero-esque from Windows Vista, showing you bite-sized information.